Skimmed Milk Powder - SMP
Discover our dairy ingredients for food
Skimmed Milk Powder – SMP
With producing Skimmed milk powders, the water in the pasteurized skimmed cow's milk will be removed by vacuum evaporation. The result: concentrated skimmed milk is then spray dried. It contains max. 5% or less moisture and max. 1.5% or less milk fat.
Our skimmed milk powders come from spray drying (no roller dried).
Product information
The specifications and characteristics of the powder are determined by the temperature during the concentration process of the skimmed milk powder, such as its solubility in cold water, its bulk density and its flavor.
Types of Skimmed milk powders:
With adding Lecithin in a small quantity at the end of the drying process Instant Skimmed milk powder can be obtained. This powder has a better solubility. Instant skimmed milk powder dissolves faster than the regular skimmed milk powders.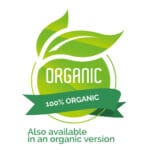 Applications
Skimmed milk powder is used as an alternative to fresh milk. It can be used after dissolution in water or by direct adding of the powder into a formulation. It is used to standardize dry matter or to optimize protein content.
Skimmed milk powder is often used in products based on reconstituted milk, like
Numidia offers a wide range of skimmed milk powders, 1,25% fat, Low Heat, Medium Heat or High Heat.
Standard Packaging
25 kg multilayer paper bag with PE-lining / big bags of 1000 kg / bulk