Our charity
Everyone worldwide should be able to enjoy the benefits of Quality Dairy Product
Numidia Charity foundation
Mindful of Numidia's vision, to take care about the environment and the believe that everyone worldwide should be able to enjoy the benefits of quality dairy products, Numidia Holding BV founded the Numidia Charity Foundation at the end of 2015. A foundation with the main aim of supporting underprivileged children or to help children in need all over the world. Since then, the foundation has participated in a number of projects and has also started and completed its own initiatives, initiated by colleagues involved. Below some project examples.
Mundo de Talentos A.C 2020 - 2021
San Cristóbal de Las Casas, Chiapas ( México )
Every day, 1,800 students drop out of Mexican high schools, most of them in the first year. Out of every 10 students entering a university, only two finish with a degree. Moreover, around 7 million youngsters in Mexico are unemployed and receive no education at all.
An important reason for these staggering statistics, is that youth in many regions has not received appropriate vocational training. Adequate vocational training helps to decrease drop-out rates.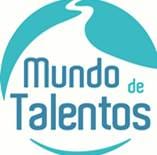 Mundo de Talentos (www.mundodetalentos.mx) contributes to the personal and professional development of Mexican youth. We take into account the strengthening of their self-esteem, and the improvement of their sense of belonging in society by providing vocational guidance for children between 10 and 13 years, through a three-year program on Saturdays. Passionate professionals share work experiences with children and invite them to engage in group exercises and excursions. The program covers 15 modules including architecture, entrepreneurism, biology, arts, medicine and law, among many others, which are held in the Pequeño Sol elementary school. The program focuses both on academic and artistic subjects, and on enhancing socioemotional skills of youth, to prepare them to become responsible and strong actors of society.
The main focus of the project caters to children from low-income families that attend public school, who otherwise, would not have access to vocational training.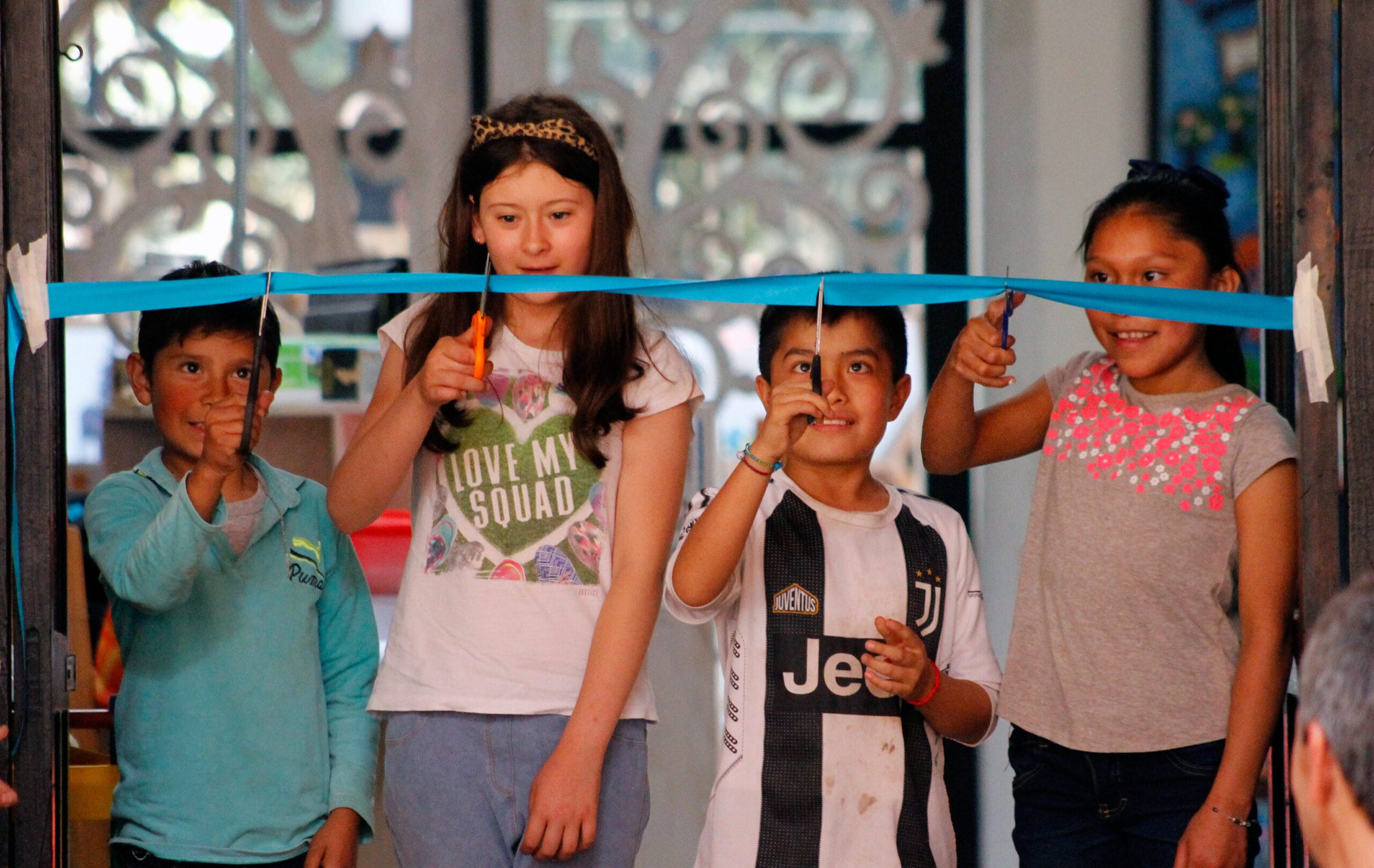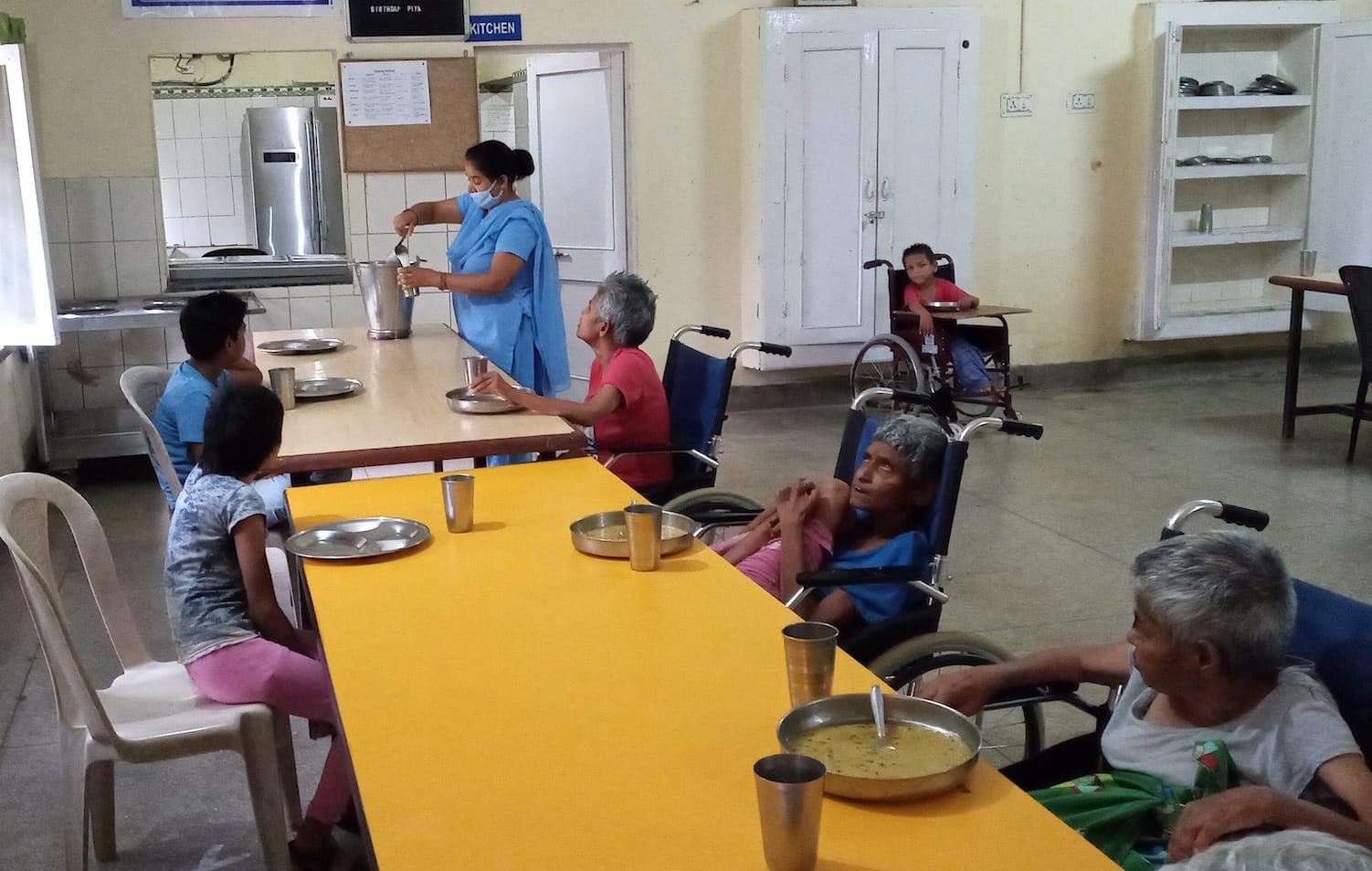 Milk project 2020 - 2021
Raphael, Dehradun (India)
Raphael – A Ryder-Cheshire International Centre – is a hospital complex and outreach program assisting children and adults with Leprosy, intellectual disability and Tuberculosis. Raphael provides milk daily to its residents and patients most of whom are children with intellectual disabilities – many of them abandoned by their families. Most residents are vegetarian so milk is an essential part of a balanced diet to improve their nutrition and health. They get between 250-500 pls Milk per day each.
The Numidia Charity Foundation sponsors this milk project.
Twatascha Project 2019 - 2020
To a private initiative in the field of sustainable development aid, the Numidia Foundation has given substance to the execution of a wish list for the design and purchase of attributes of a Community Hall of a school building in Kasondi (15 km outside Lusaka).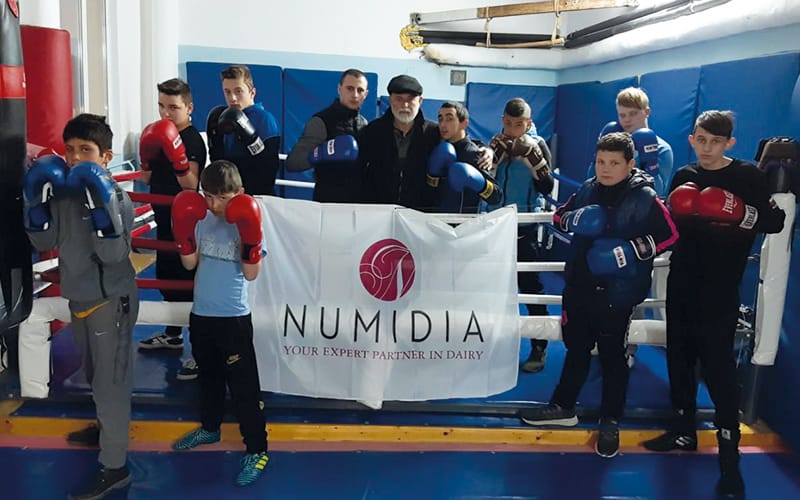 Boxing Club Blagoevgrad 2019 - 2020
In the home city of one of our employees there is a Boxing Sport Club, where only parentless children or ones who lives in very problematic families get training. The trainer is a Christian priest, who dedicates his time to give them adoptive care, train them to bring some confidence, self-esteem and value in their lives. The sport brings a discipline, faith and structure in the lives of those children.
The Foundation supports this initiative by purchasing complete equipment for the members of the club and enabling competition participation.
The Numidia Charity Foundation participates in the "Teach for all" program. Participation consists of funding a teacher for the project. During a recent working visit to Montevideo, members of the Management Team accompanied by colleagues of the Montevideo office visited the school. It was very impressive to see how they help disadvantaged children with extra education.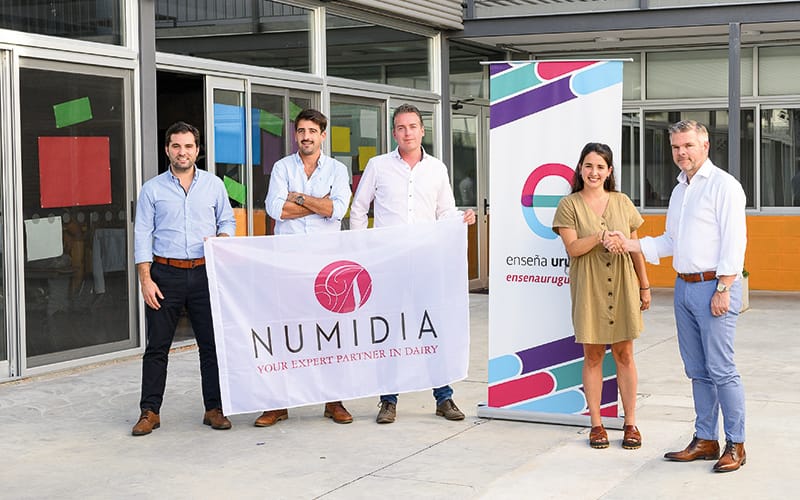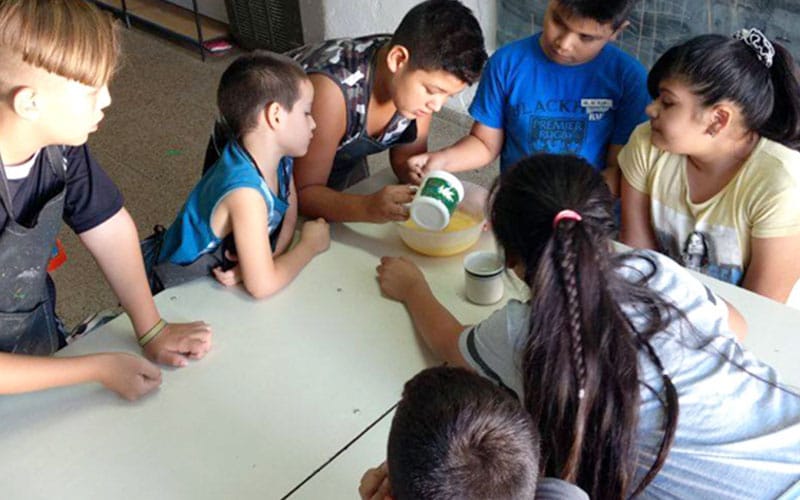 CeDIPF: "Centro de Desarrollo Infantil y Promoción Familiar" is a non-profit organization, run by young professionals, university students and residents of the "República de la Sexta" neighborhood of Rosario, Santa Fe, Argentina, were an irregular settlement of more than 400 families in poverty is located.
Improvement of the accommodation of the kindergarten and the school for children with learning problems, located in the center, will be funded by the Foundation.
Stichting City Run 2019 - 2020
Roermond – The Netherlands
In 2019 the Numidia Charity Foundation supports the Rabo City Run Roermond as a Run sponsor of the Kids- and Bambino Run. Part of the sponsorship includes the free participation of less wealthy children. For this an agreement was signed with the "Stichting Roermond City Run".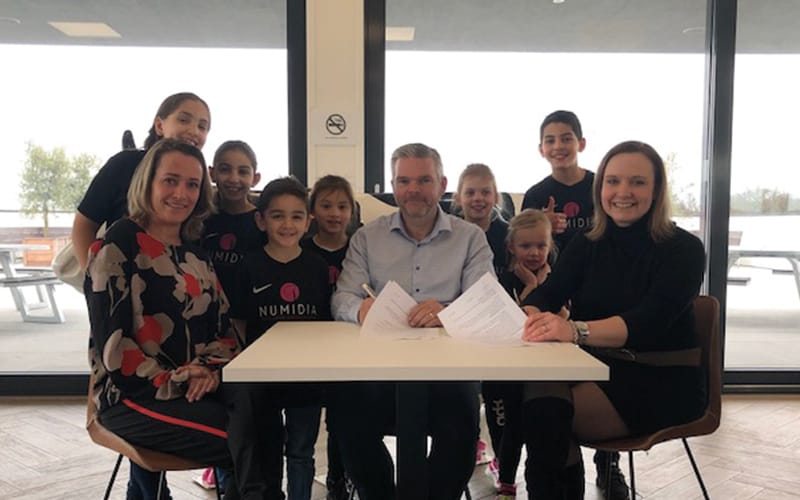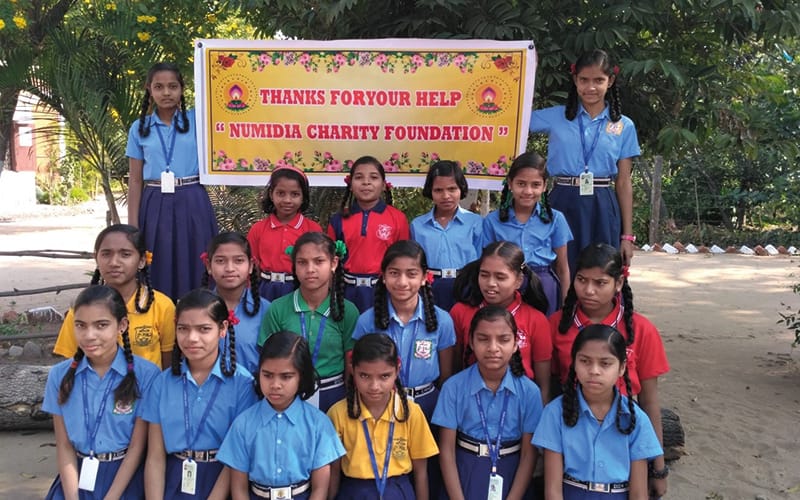 School project 2018 - 2020
This project of a very involved couple (familiar with one of our employees) has the objective to motivate parents and children for education and to create eagerness to learn new things. For example, there are now 50 children in various villages who receive education in small classrooms.
Numidia Charity Foundation supported this Children Sponsorship in the past and will do the same in the present.
Stichting Kinderfonds midden limburg 2018 - 2019
Roermond – The Netherlands
At occasion of the opening of the new office building of Numidia in 2018, a check was handed over to the children's fund of € 7.500,-. The participation was used for day tickets, including snacks and drinks, so that 1200 children could enjoy in playground "Kitskesberg" in Roermond.
Support will also be continued in 2019.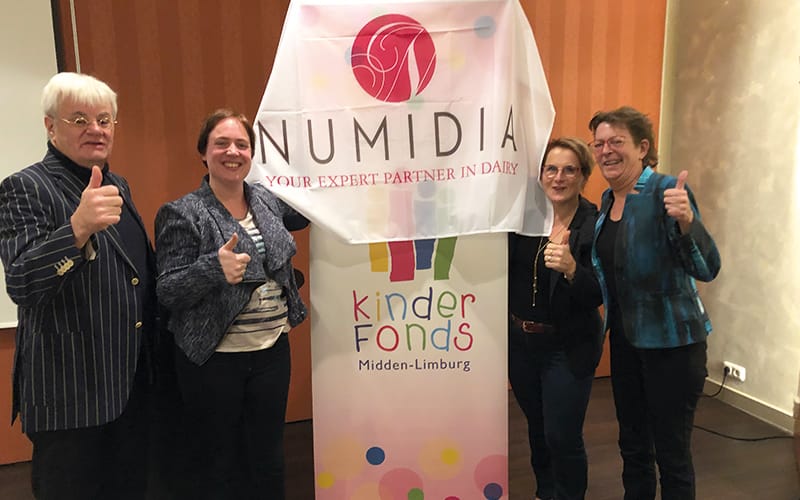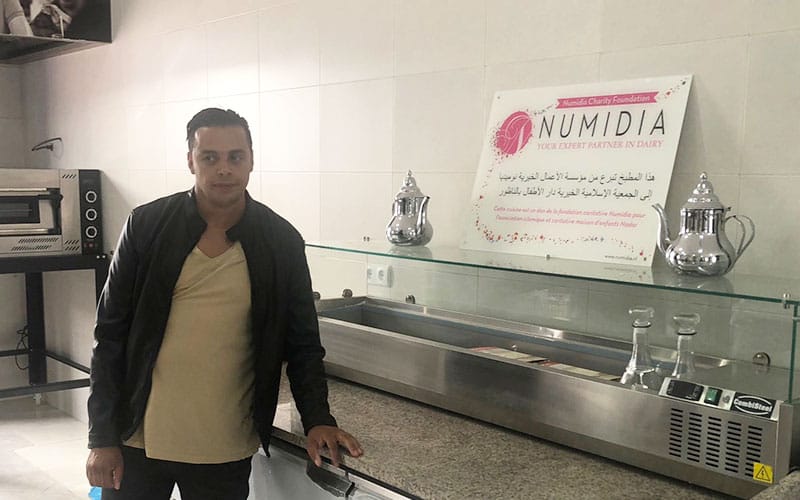 On the initiative of one of our employees, the strongly outdated and imperfectly kitchen equipment in this orphanage for 200 children was replaced by a new professional kitchen with accompanying quality equipment.
The entire project including purchase, transport, delivery and assembly was financed by the Numidia foundation.