We are The Numidians
What team members say about our company
Author, businessman and speaker Stephen R. Covey once said that strength lies in differences, not in similarities.
We believe that our people reflect just that. Our high-value team of dynamic individuals brings years of experience, a variety of backgrounds, entrepreneurship and a multitude of expertise to the table.
Our team members are technically trained to manage and deal with specialized distributors. Numidia offers the diversity of a multilingual team that speaks many different languages, such as Arabic, Dutch, Chinese, Indonesian, English, French, German, Italian, Portuguese, Spanish, Romanian, Hungarian and Russian.
Numidia believes in transparency and shares its goals and objectives throughout the organisation. With strong leadership and transparent decision-making, the company is able to inspire its employees as well as encourage them to further increase their skills and expertise, whilst maintaining their personal uniqueness.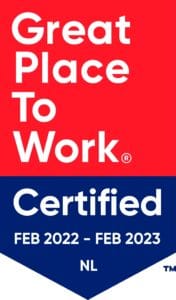 Discover our Team Members
Meet our Numidians worldwide.